MONTY & Co.


A LIVE ACTION TV SERIES
​
for children

​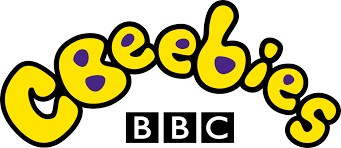 on CBeebies ​and on the BBC iPlayer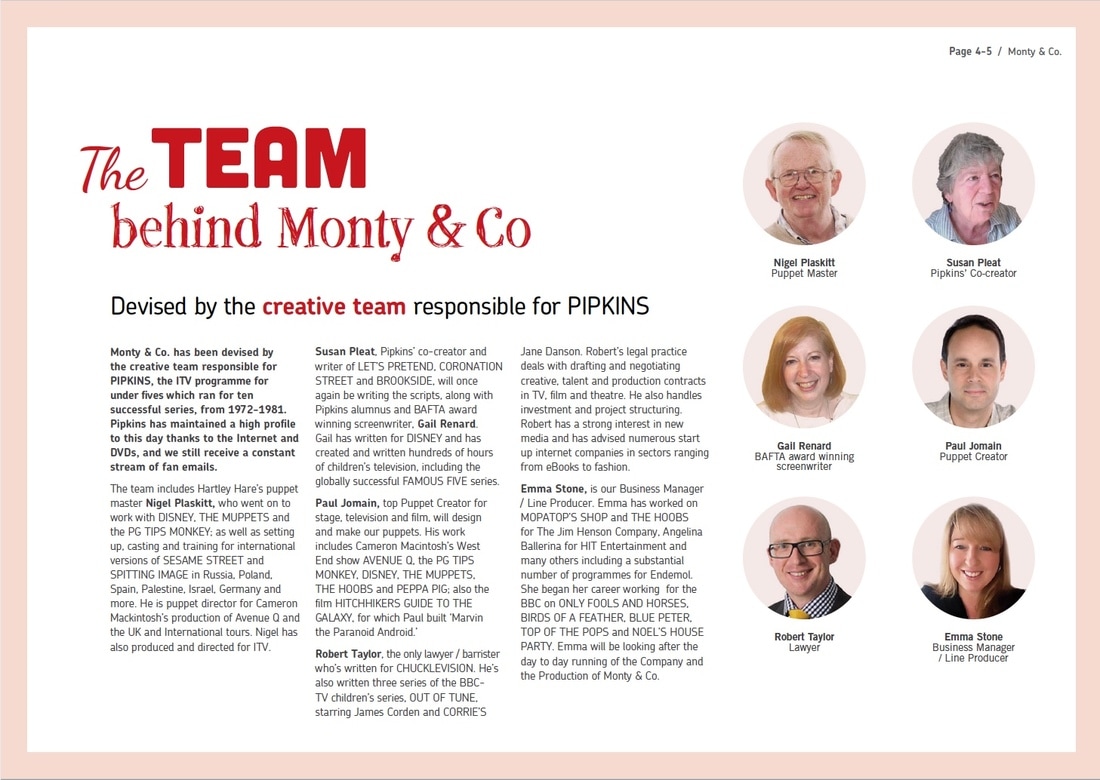 Matthew Taylor, Gail Renard, Robert Taylor, The Cast, Tim Sinclair, Emma Stone, Nigel Plaskitt & Paul Jomain
THE CAST OF MONTY & Co.
​
Monty, Snail, Charlie and Narrator – Nigel Plaskitt
Internationally renowned puppet master Nigel brings years of experience working with DISNEY, THE MUPPETS, SESAME STREET, SPITTING IMAGE, The PG TIPS MONKEY and AVENUE Q, Gerry Anderson's NEW CAPTAIN SCARLET and Dr WHO amongst many others. Puppet director for Cameron Mackintosh's production of Avenue Q and UK and International tours. His work has won BAFTAS, Emmy's and The Bronze Medal at Montreux TV Festival.
​Films include LABYRINTH, THE MUPPET CHRISTMAS CAROL, THE MUPPET TREASURE ISLAND, LITTLE SHOP OF HORRORS and THE MUPPETS MOST WANTED.
Eddie and Mrs Rainey - Heather Tobias
Heather has an extensive career in theatre film and TV. As a puppeteer, she originated the characters Pig and Octavia in Pipkins and appeared for The Jim Henson Company and Disney in THE MUPPET TREASURE ISLAND. As an actress, she has appeared in THE SINGING DETECTIVE, HOLBY CITY, MIDSOMMER MURDERS as well as Mike Leigh's film HIGH HOPES. Heather played the voice of Melody Angel in Gerry Anderson's NEW CAPTAIN SCARLET.
​
Clock - Sally Lindsay
Sally has worked extensively in TV, Film and Theatre. Known for her role of Shelley Unwin in CORONATION STREET she has also appeared in STILL OPEN ALL HOURS, SCOTT & BAILEY and THE ROYALE FAMILY. She also played the voice of Piella Bakewell in the Wallace and Gromit film A MATTER OF LOAF AND DEATH.
Lulu and Chloe - Nix Wood
Trained at The University of Birmingham and at The Curious School of Puppetry.
Nix has worked extensively in the theatre, notably The Little Angel Theatre in Islington and Cube Theatre as well as producing and creating her own shows.
Sam. - Andrew Linnie
Andrew is an accomplished musician having trained at The Royal Academy of Music. His credits include The Commitments, both in the West End and UK Tour, Rent, Oliver and Neverland.
The Singing Petals - Julie Atherton
One of the most foremost West End stars of her generation, and a YouTube comedy sensation who has over ONE MILLION HITS.
Her many leading stage credits include AVENUE Q, SISTER ACT, MAMMA MIA, FAME, LIFT and THERESE RAQUIN.
Her 'Portrait of a Princess' which co-starred Sheridan Smith and Russell Tovey went viral reaching 700,000 views on You Tube.
Scraps. - Ailsa Dalling
Trained at The Curious School of Puppetry.
Theatre includes: Venus and Adonis (RSC), Ballads (Horse and Bamboo, UK Tour), The Elves and the Shoemaker (Silly Boys, UK Tour), Alice's Adventures Underground, (Les Enfants Terribles, The Vaults), The Owl and The Pussycat (Kitchen Zoo, UK Tour)

Puppeteer for Gabriella and Jack. - Hugh Purves
Hugh has worked extensively in puppet fabrication and design in the theatre.

with
Lynn Robertson-Bruce, Susan Beattie, Olly Taylor, Ewan Goddard and Margot Caroni
Represented for worldwide distribution by Serious Lunch
Represented for Licensing and Consumer Products by Licensing Link